It's no secret that drivers from  Maple Ridge, like you, want to get the most out of their  new car. And why wouldn't you? That's why Maple Ridge Hyundai staffs an onsite facility that's trained to keep your Hyundai vehicle in tip-top shape.
Maple Ridge Hyundai, we do our best to make sure you have peace of mind when it comes to your driving experience. Regular maintenance, timely repairs, and detailed service records will help keep your vehicle safe, reliable, and with higher resale value when the time comes to upgrade to a newer model. So what is the Maple Ridge Hyundai Difference?
Check ABS Light
Alignment
Systems Flush
Brake System
Cleaning & Detailing
Transmission
Check Engine Light
Engine
Suspension
Electrical Systems
Mount Tires
Steering
Exhaust Systems
Balance Tires
Interior Fabric Repair
Tire Swap
Scheduled Maintenance
Tire Storage
Car Wash and Detailing Services
At Maple Ridge Hyundai, we offer a detailing service second-to-none. After a 10-step process, our certified experts will deliver your vehicle back to you looking as clean as it did the day it came out of the factory.
Experienced, Certified Hyundai Technicians
At Maple Ridge Hyundai, we have a talented team of experienced, Certified Hyundai Technicians. This means that your Hyundai is being cared for by the ones that know your Hyundai vehicle best!
Our secret? First: the training. Our team knows the ins and outs of your vehicle because they're trained to understand everything that makes Hyundai Santa Fe, Tucson, Elantra, Accent, and Genesis models tick. Second: our team is equipped with the latest certified Hyundai  parts. After all, your car deserves nothing less.
State-of-the-Art Diagnostic and Repair Equipment
We use only the most advanced diagnostic, repair, and maintenance equipment, as specified by Hyundai. By keeping up to date on the newest technology, you're assured of receiving the highest quality of service on your vehicle.
Saturday and Open Early Service
We know your time is valuable, so we are committed to making your Hyundai maintenance as convenient as possible. We are open Monday to Friday at 7:30 AM, and on Saturdays at 8 AM for your convenience.
Courtesy Loaners
While your vehicle is being repaired by our Certified Technicians, our team can provide you with a courtesy loaner vehicle. To find out more about this convenient feature, call Maple Ridge Hyundai today!
Kirmac Collision and Autoglass
For bodywork and cosmetic needs, contact our trusted certified body shop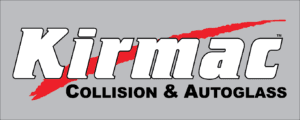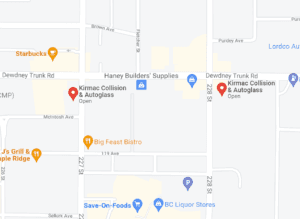 Phone: (604) 359-2962
Email: [email protected]
Address: 22814 Dewdney Trunk Road
Maple Ridge, BC V2X 7Y3
Hours: 8:00 am – 5:30 pm Monday to Friday
Call us at (604) 467-3401 to book an appointment this week!